About Janet Montgomery
One of the Best Hypnotherapists in Los Angeles
Janet Montgomery is a Certified Hypnotherapist who graduated with honors from Hypnosis Motivation Institute. She received the Directors award for Remarkable Performance and Achievements During Professional Training.
Janet has over 20 years in practice and, has worked with hundreds of clients, as well as remote sessions across the country and internationally.
Janet is certified in Neurolinguistic Programming and Guided Imagery. She uses breathing techniques to calm the nervous system which can boost immunity, lower blood pressure, calm stress and improve health. Janet uses goal setting assignments to motivate her clients to achieve their goals.
Janet works with anxiety, depression, negative core beliefs from childhood, unwanted habits, phobias, confidence, self-esteem challenges, panic attacks, test anxiety, pre and post surgery preparation, sport performance and many other challenges.
Janet uses her extensive life experience and intuition along with her maternal instincts when working with clients.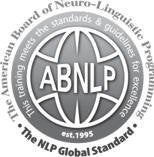 The American Board of Hypnotherapy

The American Hypnosis Association

Hypnotherapists Union Local 472
ASMR Hypnotherapy – One of the most relaxing sensations is known as ASMR, it can help you fall asleep or de-stress and relax. It can be a welcome addition during a hypnotherapy session. When I guide my clients into hypnosis, I am using my voice in a soft relaxing way that can trigger the pleasant feelings of ASMR.