About Janet Montgomery
One of the Best Hypnotherapists in Los Angeles
Janet Montgomery C.H.T. is a Certified Hypnotherapist who graduated with honors from the Hypnosis Motivation Institute. She received the Directors award for Remarkable Performance & Achievements During Professional Training.
Janet uses guided imagery, neurolinguistics, voice dialogue, time line therapy and goal setting assignments in her hypnotherapy practice.
She works with stress, anxiety, fears, phobias, weight, smoking, goal setting, pre and post surgery preparation, pain management, tinnitus reduction, sexual relationship enhancement, behavior modification, procrastination and many other self improvement issues. Janet has worked successfully with hundreds of clients. Her office is located in Woodland Hills California.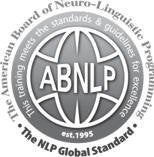 The American Board of Hypnotherapy

The American Hypnosis Association

Hypnotherapists Union Local 472

The National Guild of Hypnotists
ASMR Hypnotherapy – One of the most relaxing sensations is known as ASMR, it can help you fall asleep or de-stress and relax. It can be a welcome addition during a hypnotherapy session. When I guide my clients into hypnosis, I am using my voice in a soft relaxing way that can trigger the pleasant feelings of ASMR.